Firefly 2018 will be held from Tuesday, July 3rd through Sunday, July 8th.
Ticket sales are still open but we are working through a waitlist.
We cannot guarantee awarding a ticket to all new registrants.
Ticketing information: https://www.fireflyartscollective.org/firefly/tickets/ or email tickets@fireflyartscollective.org.
Event Schedule details:
Regular arrival is 12 noon, Tuesday July 3rd.
Early arrival (camp leads only) is 12 noon, Monday July 2nd.
Exodus is 12 noon, Sunday, July 8.
The Bug Burn is dusk, Friday night. The temple burns at dusk, Saturday night.
Firefly is a participatory, community-driven event.
"Participatory" means all of us who attend work together to create this event. There is no paid staff– just the community that brings this together. The people setting up elaborate camps, the parking lot crew, the Rangers, and even the Leave No Trace group that stays after, are all community members. Everyone that comes to this event is expected to help out in some way beyond their own camp and art project.
If this is your first time, you will be pleasantly surprised by how this changes the usual paradigm of how an event plays out. YES, it is more work and NO, there is no one to pick up after you. But this creates a very strong community, and we all know we are in for this crazy ride together. Jump in, get involved, and see how it will change your life.
Our Culture
This event operates under the 10 Principles of Burning Man: not to dictate of how people should be and act, but as a reflection of the community's ethos and culture as it has organically developed. Firefly, as a regional Burning Man organization, follows these principles:
Radical Inclusion, Gifting, Decommodification, Radical Self-reliance, Radical Self-expression, Communal Effort, Civic Responsibility, Leaving No Trace, Participation, Immediacy. 
Firefly is a Leave No Trace event. Everyone is responsible for packing out their own garbage and leaving the land just as we found it- plan ahead!
Firefly is a Gift Economy. There is no vending at the event, and no money changes hands for any goods or services. People often come prepared to share ("gift") some thing, art, food, performance or interaction that they feel would add to others' experience of the event. All of these interactions are consent-based of course.
We are also committed to creating an environment of artistic expression that is free from harassment. Please read the Code of Conduct before buying a ticket. Firefly reserves the right to eject people who harass or endanger others.
Get Involved Early
Announcements of things happening for Firefly 2018 will be updated on this page. This includes various Firefly community gatherings (mostly in the Boston area) beforehand– come to an Open House or New Firefly Orientation and meet other awesome people!  You can sign up to get announcements by email too.
If you're interested in joining in on planning Firefly, go to our Join a Core page to browse the many ways of getting involved. Volunteer cores are looking for more leadership, browse our open leadership positions here.
What's the layout of the Firefly event typically look like? See the 2017 map.
See you in the woods!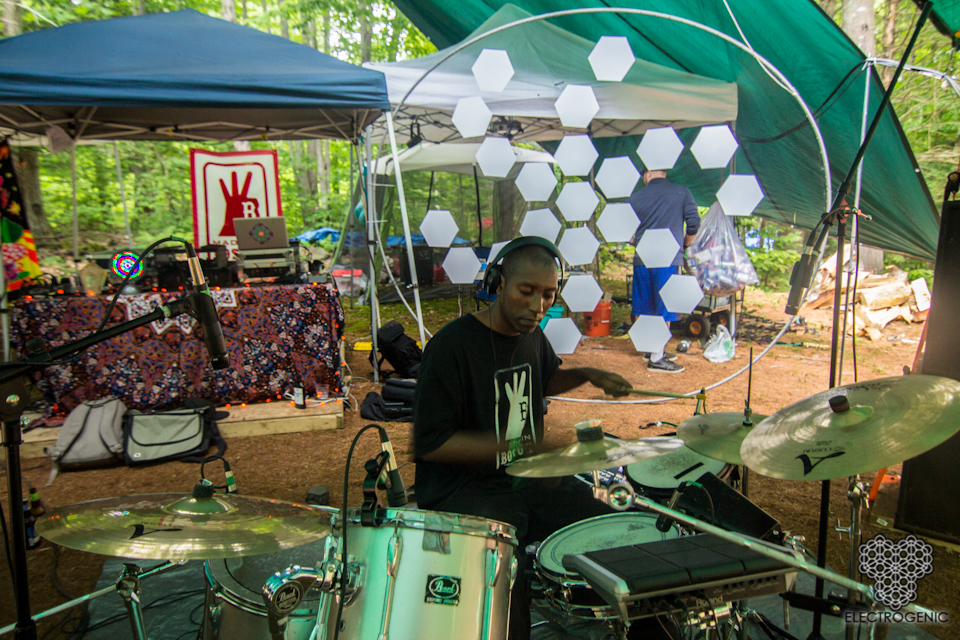 The Bug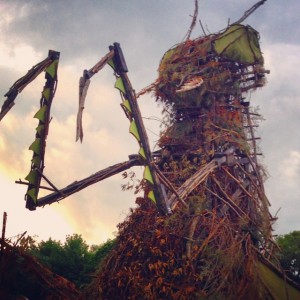 Burning Man has a Man. Firefly has a Bug. Toward the end of the festival, usually a Saturday night, the bug becomes a community bonfire to make a focus for our celebration. Building the Bug is a group activity that happens in advance and also during the event, and can always use volunteers! The Bug Burn also features a Fire Conclave.
Here is the official 2018 Work Weekends Sign-Up link and everything you need to know about attending work weekends!