Firefly is a multi-day arts event that happens in the woods of Vermont on 4th of July, inspired by the Ten Principles of Burning Man.
Our mission is to foster a collaborative environment and community for participatory arts, encouraging people to express their creativity, and challenging them to extend their concept of both community and art.
Donate to help keep Firefly thriving!
Firefly is a participatory, community-driven event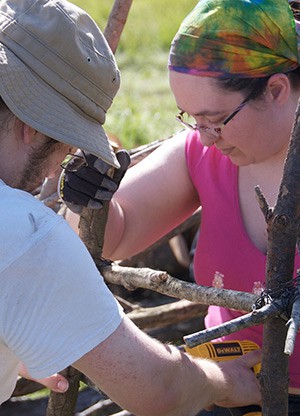 "Participatory" means all who attend work together to create this event. There are no paid staff – just the community that brings this together. The people setting up elaborate camps, the parking lot crew, the Rangers, and the Leave No Trace group are all community members. Everyone who comes to this event is expected to help out in some way beyond their own camp and art project.
If this is your first time, you will be pleasantly surprised by how this changes the usual paradigm of how an event plays out. YES, it is more work, and NO, there is no one to pick up after you. But this creates a very strong community, and we all know we are in for this crazy ride together. Jump in, get involved, and see how it will change your life.
Our Culture
This event operates under the 10 Principles of Burning Man, not to dictate of how people should be and act, but as a reflection of the community's ethos and culture as it has organically developed. Firefly, as a regional Burning Man organization, follows these principles: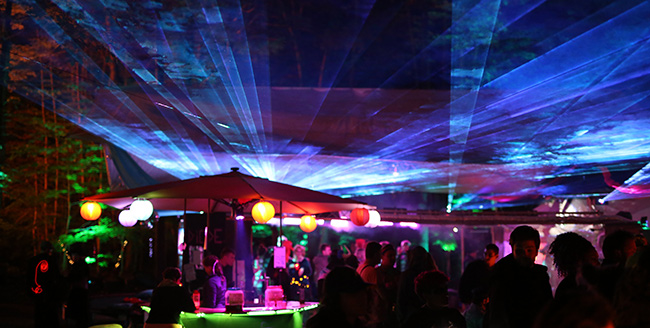 Get Involved
Announcements will (sometimes) be updated on this page. This includes any Firefly or related community gatherings (mostly in the Boston area) that may happen throughout the year. Come to a Burner meetup and meet other awesome people!  You can sign up to get announcements by email too, look for announcements on the official FB page, or join our Facebook group.
If you're interested in joining or planning the next Firefly, go to our Join a Core page to get involved. Volunteer cores are often looking for more leadership; follow this link for our open leadership positions.