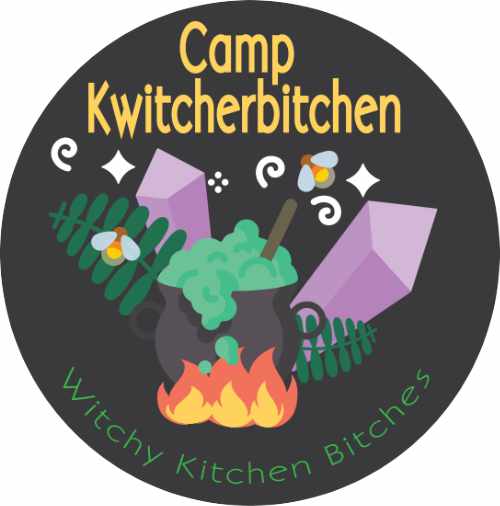 At Camp Kwitcherbitchen, you'll find Witchy Kitchen Bitches are there to provide comfort, snark, food and entertainment. Magickal inclinations encouraged.
We'll have a lounge space to take a load off and hang out with us. An alter for gathering over shared magickal inclinations, tarot readings and other such activities may be available. If you would like to use the space to run your own metaphysical skills, feel free to reach out!
Food events will take place throughout the event. Past events included French Toast and Whiskey Tastings or Post-Temple burn Apple Crisp (gluten free!).
This year we'll have a free-standing stripper pole, games like STUMP! and others that are in the works.
Come find us across from Lions between The Universe and Electric Kool-Aid!