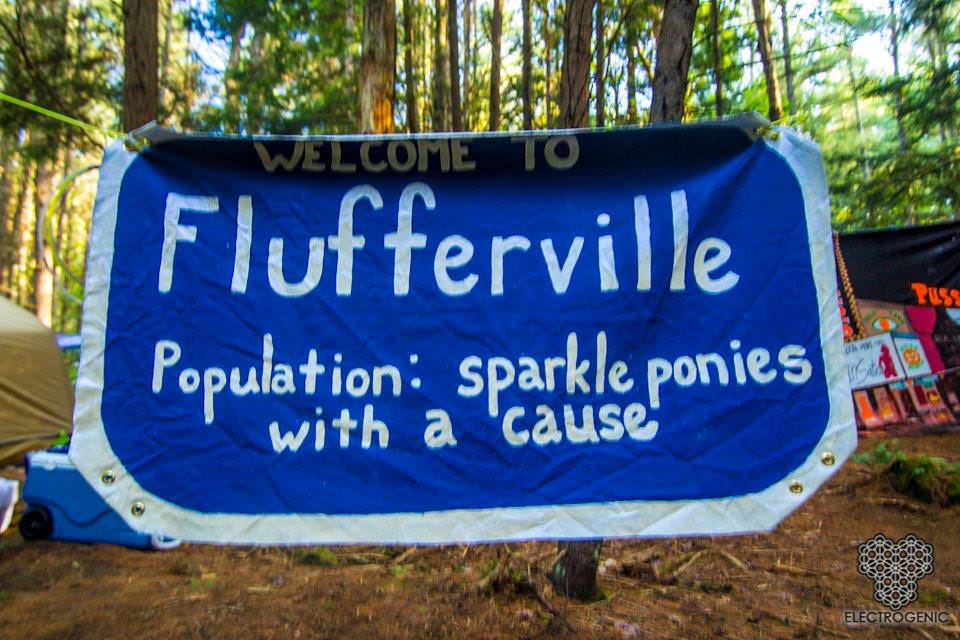 Fluffer Campers are Sparkle Ponies with a cause…. to keep you hard at work (and play!)
It's the fluffiest place on the hill and this year (20-tutu!) we're double fluffed with an abundant supply of tutu makings .
Stop by for some fluffing at our snack table, use the tick check booth on your way to or from the Steam Bath, borrow a green umbrella (bring it back!), or put your feet up for a spell and enjoy the view.
How do you find the Fluffers? You just gotta go down… hill that is. We're across from Bring a Cup near the entrance to the field.