Welcome to Firefly, a circle of circles of friends. Each year we gather in the beauty of the woods to build our own village from the ground up. This is a unique and inspiring community, and we invite you to create a unique and inspired home within it.
What is a Theme Camp?
A "theme camp" means a camp that's more than a camp. It can be a place to share your art and your wisdom, to celebrate your beliefs and your community, to spend time with friends and welcome visitors, to host classes or rituals, to party, to chill, to dance, and eventually to sleep. Camps are the organs that make up the Firefly creature; we depend on them for fun and for survival.
See the tips below, Things to know when running a theme camp. Some theme camps have a schedule of events, which you can publish in our official listings ("What-Where-When Guide") if you choose.
Registering Your Theme Camp
There is an official placement system for assigning and reserving camp sites for theme camps at Firefly.  We have plenty of space, so conflicts are rare, and camps who are interested in the same site often end up collaborating to create something even better.  Camps with amplified sound or other loud noise should find sites that are not too close to our neighbors. Check the event map or work with Art & Theme Camp Placement for help.
2019 Theme Camps
Add your camp listing here:
We're definitely not saying Camp Mellow Orange is the mellowest camp around. Firefly has lots of mellow camps, and competition vibes are the scientific opposite of mellow vibes, so far be it from us to claim we're tops. That said, "mellow" is literally in our name, so come on by for chill tunes, even chiller orange drinks, and very, very chill orange snacks.
2018 Theme Camps
Click the "+" sign below to see the 2018 theme camps.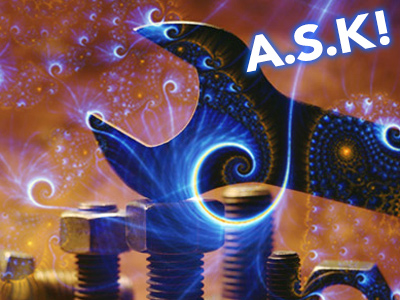 A.S.K. is here to help you fix your broken art of any kind! Missing that crucial bolt? Blinkies not working? Troublesome code got you down? We'll have tools and supplies to get your art working again. And if you need it we'll help match you up with a knowledgeable Firefly to help you with your fix. Remember, "If you need help A.S.K.!" (Located behind the Stage. Staffed hours: 10am-4pm)
Things to know when running a theme camp
Leave No Trace
Firefly is a Leave No Trace event. This means we are expected to remove everything we bring to the land, down to the last cigarette butt. We plan ahead to have minimal impact on the land, and we don't change the land unless we're able to change it back. Plan to have your camp sweep the area to search for errant objects, trash, and recycling.
Fire Pits
There are a limited number of established fire pits throughout the Firefly site – these sites have all been pre-approved by the landowner, as they change the character of the land.  For this reason, digging new fire pits for personal or camp use is not permitted.  All established fire pits are communal–go warm up and meet your fellow Fireflies! Read more on fire pits and camp fire guidelines on the Fire Policies page.
Food and Drink
Firefly participants provide their own food and drink. Collaborating with your friends to plan good meals for your camp can be a lot of fun, and planning extra food or drink to share with visitors can be a great way to make friends and participate. When planning, keep in mind that you will be expected to haul away any trash, so you may want to leave unnecessary packaging at home.
Performance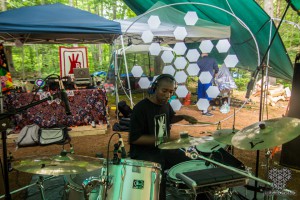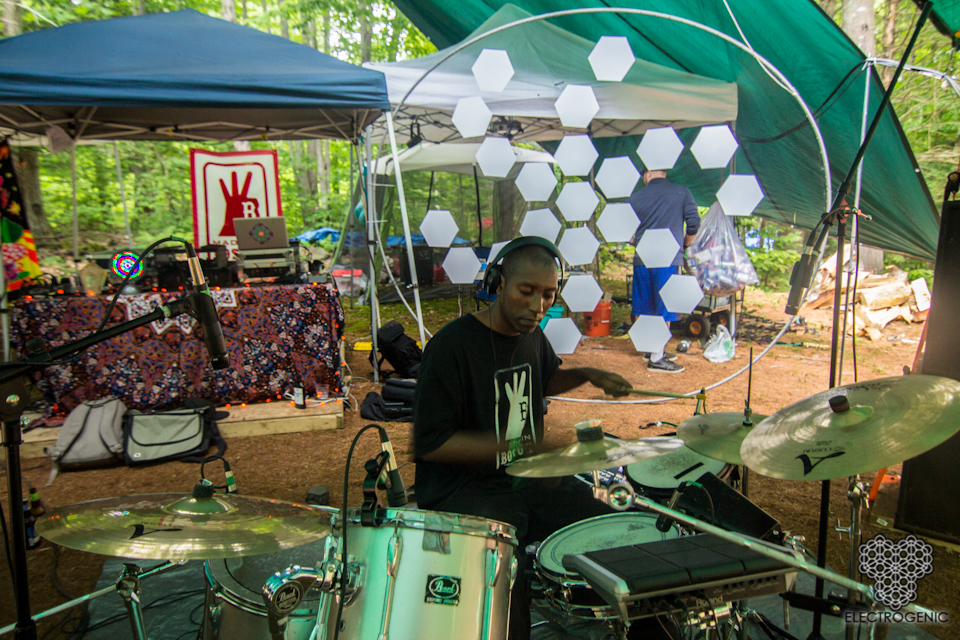 Firefly attracts amazing DJ's, musicians, bands, and performance artists, and we often hear from new ones who would like to play for us. There is no official "main stage" at Firefly, and theme camps are popular gathering places, so musicians are frequently looking for theme camps to play at. You may want to provide them with a mellow place to jam. Or if you are ambitious you may want to provide a performance space with amplified sound. If your camp is interested in hosting musicians, post to the Fireflyblink discussion list – they will be happy to hear from you.
Getting In and Out
Depending on how far your camp happens to be from the parking lot, you may need to move your gear quite a ways on foot. Think big, but be prepared. If you're new to Firefly and planning an elaborate camp, use the discussion lists to network with experienced Fireflies and learn what to expect.
Working with the Land
Nature often puts Firefly to the test with rain, mud, and cold. In these times, your camp has the opportunity to become truly legendary if you can successfully provide your neighbors with shelter, warmth, and dry places to chill.
It is possible to shelter large clearings with tarps hung from trees. Talk to other Fireflies to learn more from our community's many self-made tarp experts.
The ground at the Firefly site contains clay, so water often collects or flows along the surface before being absorbed. Before you set up, take a close look at your site and think about how it will drain. Choosing the right place for your tent will help you avoid waking up in a puddle.
Ground that is completely cleared of leaves and brush is more likely to erode and turn to mud under rain and feet. Don't clear an area completely if you don't need to, and do your best to re-cover cleared areas at the end of the event.
Fire Art
Out of respect for safety and wise use of our land, all projects involving fire should be discussed with the Fire and Safety Team before the event. If you have a project idea that requires fire, or if you have any other questions, please contact the Fire Core lead. Read more on fire art guidelines on the Fire Policies page.
Electricity
There are no wall sockets in the woods.  You should be prepared to provide your own electricity – whether it's by portable generator, solar array, or bicycle-powered boombox machine.  If you have questions about providing power for you or your theme camp, reach out to the community – odds are that someone else has faced a similar dilemma at some point in the past.  There are some guidelines for generator usage on the Fire Policies page. You can also direct power-related questions to the Infrastructure / DPW Core.
Trails
In order for your neighbors to enjoy your camp, they'll need to be able to get to it. A volunteer crew marks the main trails at Firefly, but you may want to take responsibility for marking smaller trails near your site. If you notice trails turning to mud-puddles in the rain, do your best to fill or reinforce them with brush.
Fireflies are known to stay up all night, wandering the woods with eyes half-blinded by the many glowy wonders.  Marking trails and entrances to your camp with glow-sticks or glow-in-the-dark art can help you find your way home. If you set up any art or structures that someone could trip on, crash into, or be clothes-lined by, it is very important to light them at night.
Getting a Head Start
If you're thinking big, you may want to start setting up your camp during one of the pre-event work weekends.  In this event, we ask that you and your crew also devote some of your time to projects that are vital to the whole event, such as maintaining outhouses, trails, and fire pits. When packing, keep in mind that what you bring to the site over multiple weekends may be difficult to remove in one.
Making Contact
Now that you've feeling inspired to create something awesome, we want to know about it!  Registering your theme camp allows you to pick a spot for your camp at one of the Work Weekends. it gets you placed on the Firefly event map, and your events will be added to the WhatWhereWhen guide, so everyone knows when the party is at your place.  If you have any questions about theme camp registration or placement, contact the Art and Theme Camp Placement Core.
Anything is possible at Firefly with collaboration between participants. If you have a great idea but need volunteers, advice, or resources to make it happen, use the discussion list to find them. You may be amazed by what our community can provide.  We can't wait to see what you come up with!